Dobie Paisano Fellowships at The University of Texas
There are presently no open calls for applications.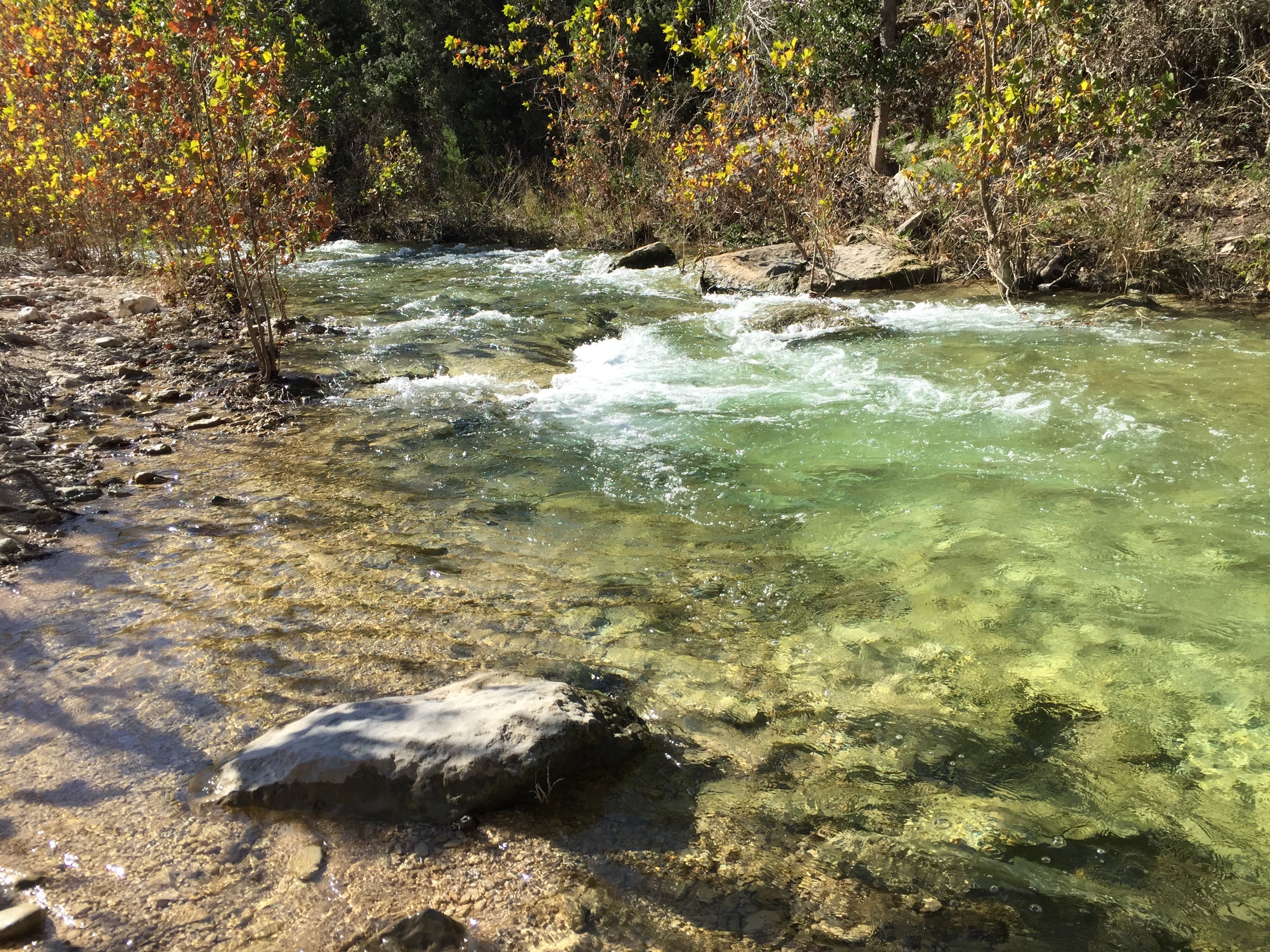 By the time of his death in 1964, J. Frank Dobie had become nationally and internationally known. A writer, columnist, and folklorist, Dobie had become a champion of southwestern culture and the spokesman for everything Texas. He was a chronicler of Texas history and was instrumental in saving the Texas Longhorn from extinction. President Johnson awarded him the nation's highest honor, the Medal of Freedom.
In 1959, Dobie bought 258 acres southwest of Austin and named it Paisano, the Spanish word for roadrunner and, meaningful to Dobie, "compatriot." More a retreat than a working ranch, Paisano was a delightful gathering place for friends and colleagues. A few months after Dobie's death, a group of friends decided that preserving Paisano and using it for a writers' retreat would be both a fitting memorial and a way of extending his legendary generosity toward writers. Thus, the Dobie Paisano Fellowship Program was established. Over its fifty years, the program has become one of the most prestigious writer retreats in the country, hosting not only some of the most important Texas writers but some of the most distinguished national and international writers as well.
Two Fellowships Annually
Sponsored by the Graduate School at The University of Texas at Austin and the Texas Institute of Letters, the Dobie Paisano Fellowship Program provides solitude, time, and a comfortable place for Texas writers or writers who have written significantly about Texas. The retreat is on a 250-acre ranch about twenty minutes west of Austin. Here J. Frank Dobie's ranch house sits below a wall of cliffs and near a clear, beautiful creek. The house is furnished simply and comfortably, with modern conveniences. Utilities, the internet, and phone service are provided, though the fellow must pay for long distance telephone service.
There are two distinct fellowships - The Ralph A. Johnston Memorial Fellowship and Jesse H. Jones Writing Fellowship. The length of residency may change for maintenance or program needs. The fellowships are available to creative writers in any genre as well as writers of non-fiction. Non-fiction should be written for the general audience.
The Jesse H. Jones Writing Fellowship will be aimed at, though certainly not limited to, writers who are early in their careers and who would benefit from an extended period at the ranch. Demonstration of prior publishing and critical success is not expected, though, as in the past, many applicants will indeed have such a record. Any writer at any level of success (including those with strong publishing records) is eligible for the Jesse Jones Fellowship. Of course, the writer's suitability for ranch life is always taken into account. This coming year, the residency will be from January 7, 2023 - April 30th, 2023 with a $4500 per month stipend ($18,000 total).
The Ralph A. Johnston Memorial Fellowship is aimed at writers who have already demonstrated some publishing and critical success. This may or may not be writers a little later along in their literary careers. The definition of "publishing and critical success" will be determined by the judges each year, but, in general, we would expect at least one critically well-received book, or an impressive list of published essays, articles, poems, stories, etc. The decision of the judges will be based on the quality of the writer's past work and the potential for future excellence. Of course, the writer's suitability for ranch life is always taken into account. This coming year, the residency will be from September 1, 2022 - December 31, 2022 with a $6000 per month stipend.
Eligibility
At the time of application, the applicant must meet one of the following requirements: (1) be a native Texan, (2) have resided in Texas at least three years at some time, or (3) have published significant work with a Texas subject.
Suitability for Ranch Life
While the ranch and the beautiful creek that runs through it will give you peace, beauty, privacy, and, eventually, a powerful sense of home, applicants must understand that it IS the country—which means rattlesnakes, coyotes, scorpions, skunks, fire ants, chiggers, lizards, wasps, horse flies, ticks, spiders, water moccasins, wild turkeys, wild hogs, and other creatures with whom you share the land. You must remain alert when walking around the ranch. It also means weekly driving out your trash to the main gate a mile and a half away. The mailbox is another one-half mile down the road. In the rainy season, the low-water crossing can quickly flood, leaving you stranded—sometimes for three or four days. We have an emergency escape route that requires a rough ride on a four-wheeler IF the rancher next to us is home and available. Be honest with yourself. Rural life is not for everyone.
Applicants with School Age Children
Sadly, those with school-age children will have to take into consideration not only these but also the facts of daily life. It is not easy to rush out of the ranch. The daily journey to and from school requires slow and careful driving for two miles over a gravel road and the unlocking and locking of two gates. If we've had heavy rain, the road can quickly become rutted and the low-water crossing can overflow, which means there may be no way out of the ranch or no way back in on a return trip. Moreover, once you're out of the ranch, the route to school, especially any school in Austin, is usually slowed to a crawl, morning and afternoon. At peak times, the journey can easily take an hour or more. School-age children are certainly allowed, of course. We just must make sure the writer understands the obstacles and risks and the willingness to accept them. If you do intend to live with school-age children, we ask that you provide us with your plan to make this work.
Absence from the Ranch
The Paisano fellowship is awarded with the understanding that the fellow will live at the ranch full time. The condition of the monthly stipend requires continuous, not continual, residency. If you must be away from the ranch more than a few days, the writer must notify the University police and the Director. You may not have a friend stay at the ranch in your absence unless that friend has been approved by the Director and gone through a University background check.
Odds and Ends
Of course, it's only normal for a fellow to want to show, even share, the ranch with others. While visitors are welcomed (with the approval of the director), we ask the fellow to keep in mind at all times that the ranch is a place to work. It is not a place to party or to receive guests over a sustained period.
Dogs are allowed at the ranch, but the Fellow assumes all responsibility for any damage that may result from their presence. Because of past experience, cats are not allowed. One can petition the director for an exception, but exceptions are rare.
While we have fairly reliable satellite Internet service and good cell-phone connections for most carriers, sometimes, due to weather or circumstances beyond our control, Internet service may be slow or only periodic and some cell-phone carriers require a trip to the front porch to receive service.
The fellow is asked to sign a more detailed agreement about how the house and ranch is (and is not) to be used. To not meet those guidelines is grounds of revocation of the fellowship.
Application Process
Deadline
Application forms will be available at the bottom of this page from December 1st - January 15th. Entries for fellowships for 2022 - 2023 must be submitted or before January 15, 2022.
The application fee is $20.00 for one fellowship and $30.00 for both. If you wish to apply for both fellowships, please contact Holly Doyel at holly.doyel@austin.utexas.edu prior to applying to receive a discounted application form. Discount cannot be applied after applications are submitted. Application fees are non-refundable.
Work Submitted
The application process asks for the following things. A writing sample that best helps us evaluate the quality of your writing and the kind or kinds of things you write about. A clear and concise description of what you plan to work on during your residency. Please include a rough idea of where you are on this project—just the thinking stage? a completed first draft?, etc. A brief statement on your suitability for ranch life. Please limit writing samples to no more than 50 manuscript pages. Supporting work, including published work, is permitted but is included in the 50-page limit. Judges will read only the first 50 pages submitted.
Judges
Judges for the competition are members of the Texas Institute of Letters, former fellows, or well established and trusted Texas writers. We do not release the names of the judges. There will be different judging panels for each fellowship.
Recommendations
Personal recommendations are not requested and are not included in applicant files.
Announcement of Winners
Winners are announced in early May. Applicants are notified of the results via email as soon as possible. Applicants do not receive any critique of their entries.
Austin and Austin-area Applicants
The purpose of a Dobie Paisano fellowship is to provide solitude and financial support for a committed writer. The fellowship requires full-time residency at the ranch. It cannot be used as a part-time work site or as a temporary retreat. If you live in Austin or the Austin area, it would be useful to the judges to read of your commitment to this requirement. You can address this commitment on the application form under: "Why do you feel that you would be a suitable Paisano fellow?"
Important:
You will need to create a free Submittable account in order to submit to these forms. Here is a quick guide on how to get started: https://submittable.help/submitters/making-new-submissions/how-do-i-submit
The Submittable password requires 8 or more characters, and must contain two of the following: upper case letter, symbol, or number.
You can save a draft of your work if you would like to finish filling out the form at a later date.
We will follow-up with you about your submission by email. Please be sure the email address you used to sign up for your Submittable Account is one that you check regularly.
Please reach out to Submittable's Customer Support team with any technical questions at support@submittable.com